GET OUT OF JAIL
TODAY!
ALL MAJOR CREDIT CARDS ACCEPTED!
DON'T SPEND ANOTHER MINUTE IN JAIL!
CALL GIBSON BAIL BONDS TODAY!
(717) 599-0318
All major credit cards accepted!
Police Officer Rights and You:
Frequently Asked Questions About Law Enforcement Interactions
Gibson Bail Bonds interacts with arrested individuals daily, so we hear many questions. One of the top questions is explaining police officer rights compared to yours. There are many misconceptions about when someone needs to agree with an officer's request. Plus, no one wants to end up in jail over misunderstanding your rights.
Not knowing these things before your arrest isn't going to work in your favor. Continue reading to learn more and contact us for 24-hour Pennsylvania bail bond agents.
Do I Have to Answer a Police Officer's Questions?
On TV, they portray this situation as though you don't always have to answer an officer's questions. That is especially true of those tough guy archetypes or hardened career criminals. In real life, there is a difference as to when you have to answer questions. However, being consistent about how and when you offer information can help or hurt you.
The fifth amendment allows you to avoid incriminating yourself, but silence isn't always the best option. Answering a few questions at the start but then invoking the fifth can mean "obstruction." In short, it's usually best to avoid answering questions without legal counsel present. When in doubt, confirm whether or not you are free, and leave if you can.
Does a Police Officer Have the Right to Search My Car?
After handing the officer your license, they may ask if they can search your vehicle. The question that is often asked is whether or not you should let them. 
If you have not been charged with a crime, you do not need to consent. The fourth amendment protects you from unlawful searches or those performed without warrants. On the other hand, if they arrest you while driving, they may continue searching. Once you become suspected of breaking the law, the office no longer requires a written warrant.
Without probable cause, a simple "no" prevents the police from searching your vehicle. Unless officers have a reason to do so, your property should remain private.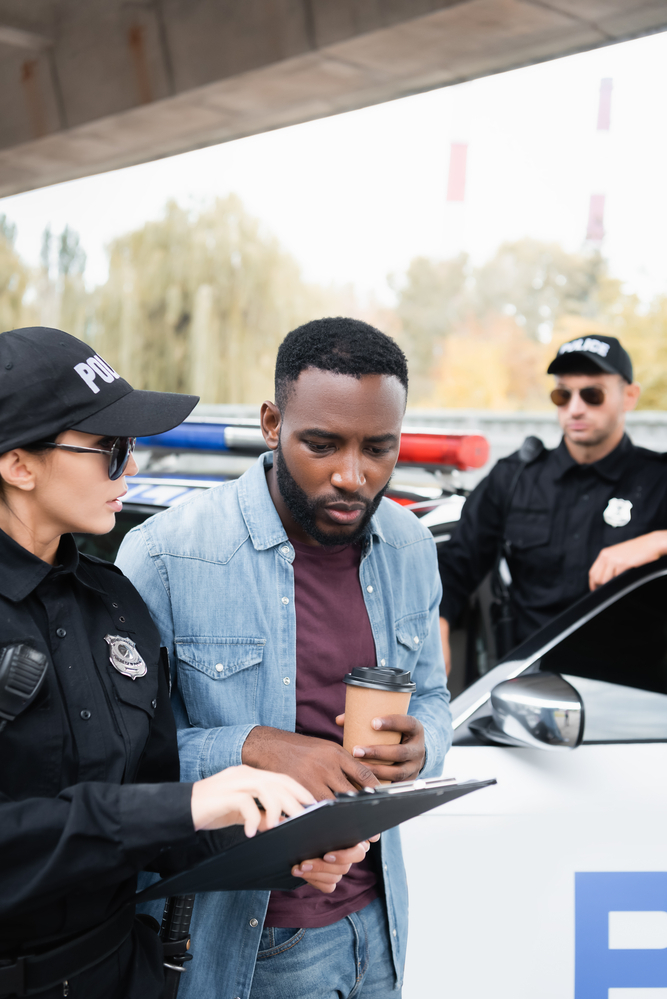 Can a Police Officer Force You to Unlock Your Phone?
As consumer devices continue being the norm, they become targets for law enforcement. That is why the question of whether or not you have to allow a police officer to force you to unlock your phone becomes a popular question.
Thankfully, most courts view your smartphone as similar property as your car. Since it is private property, the police need a good reason before they can search. That doesn't mean that your electronics can't be confiscated as evidence. When that happens, a judge could agree that you need to unlock everything or have your device cracked.
If you are arrested, your phone will likely be stored with others. Not having access to Facebook or Angry Birds will make jail feel longer as well.
What are the Police Officer's Rights When You File a Complaint?
Not everyone has had police training, so you may not know when you're being harassed. Therefore, you may also not know what a police officer's rights are when you file a complaint.
The good news is them having a badge does not legally grant them additional rights. Unfortunately, how complaints are processed isn't always clear. Your complaint can get lost in red tape or even dismissed. Or, your local department could undergo an internal review, offering little to no updates.
Even though they legally cannot interfere with you filing a complaint, you may find many confrontations doing so. Remember what your personal rights are, and contact an attorney if needed.
Don't Learn Police Officer Rights the Hard Way
All too often, people rely on what pop culture has taught them about a police officer's rights. Doing so is not only inaccurate but potentially dangerous to yourself and others. When in doubt, calmly explain that you request legal counsel before continuing. That way, nothing you say can be used against you in court.
If you find yourself being arrested, you don't need to stay in jail before the scheduled hearings. Instead, contact Gibson Bail Bonds for 24-hour bail bond agents.
NO MONEY? NO PROBLEM AT ALL!! WE ALSO TAKE ITEMS!
CALL GIBSON BAIL BONDS TODAY!
(717) 599-0318
24HR/7 DAYS A WEEK
ALL MAJOR CREDIT CARDS ACCEPTED